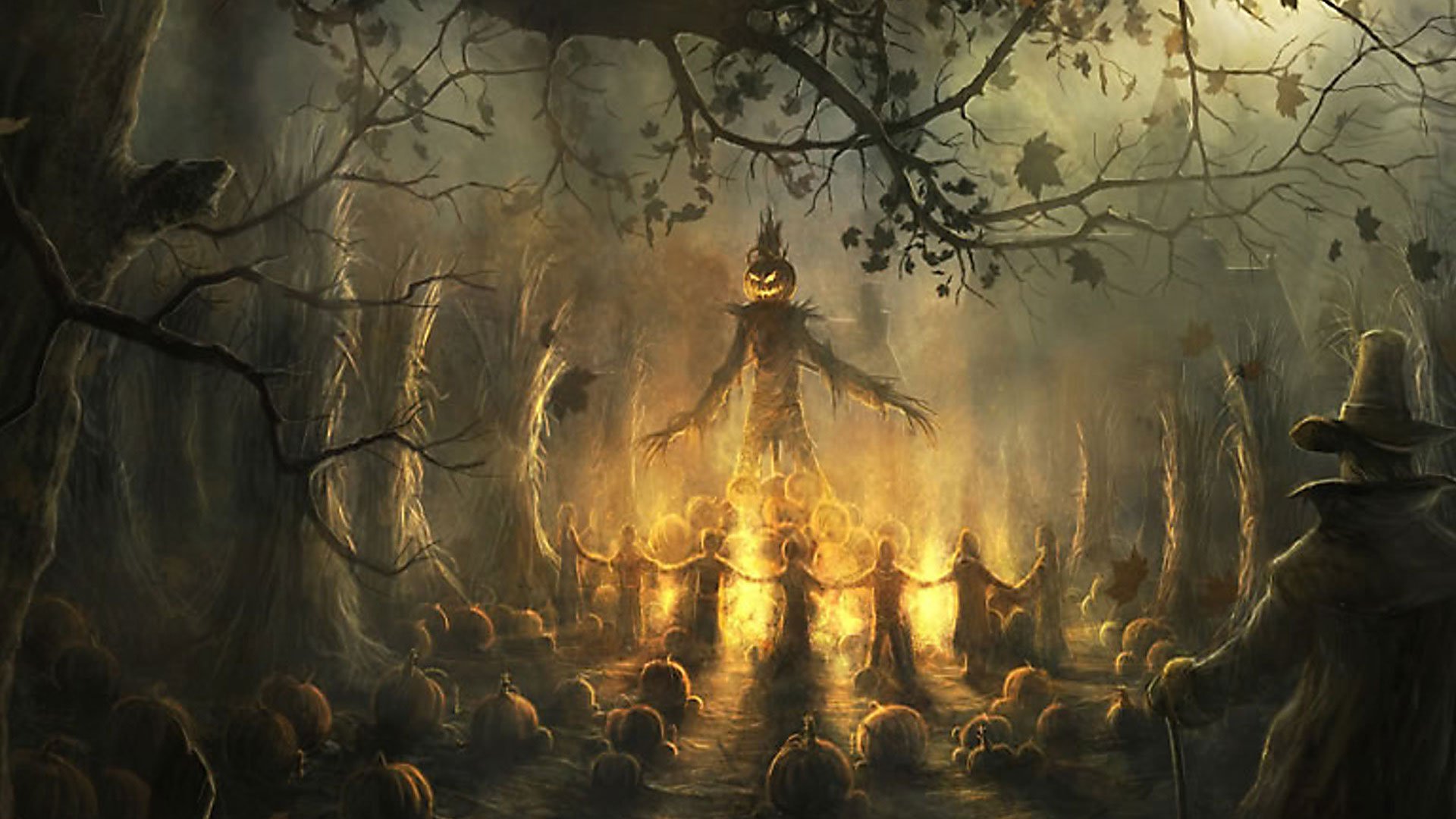 All Hallow's Eve
On All Hallow's Eve…
Halloween may seem like it's all about costumes and candy, but the holiday — which is relatively new to America, having only become popular in the early 1900s it's roots began in pagan beliefs. Dating back about 2,000 years, Halloween marked the Celtic New Year and was originally called Samhain, which translates to "summer's end" in Gaelic.
Some Halloween traditions, such as carving Jack-o'-lanterns, are based on Irish folklore and have been carried on throughout the centuries, while others are more relatively new.

Black Cats
Often used as symbols of bad luck, black cats grace many Halloween decorations. The black cat's bad reputation dates back to the Dark Ages, when witch hunts were commonplace. Elderly, solitary women were often accused of witchcraft, and their pet cats were said to be their "familiars," or demonic animals that had been given to them by the devil. The myth follows that Satan turned himself into a cat when socializing with witches.
Jack-O'-Lanterns
A fun fall activity, carving Jack-o'-lanterns actually has its roots in a sinister, tragic fable. Celtic folklore tells the tale of a drunken farmer named Jack who tricked the devil, but his trickery resulted in him being turned away from both the gates of heaven and hell after he died. Having no choice but to wander around the darkness of purgatory, Jack made a lantern from a turnip and a burning lump of coal that the devil had tossed him from hell.

Bats
Medieval folklore also described bats as witches' familiars, and seeing a bat on Halloween was considered to be quite an ominous sign. One myth was that if a bat was spotted flying around one's house three times, it meant that someone in that house would soon die.
Shaiya is known for its creepy looking characters as well, zombies, rats and ghosts...oh my
Your Mission
Capture as many in game Screenshots as you can of creepy stuff and arrange them in to one picture, they can be of whatever you desire. Use the caption Halloween Shaiya Style 2018... and include in the SS a lyric poem or rhyme about Halloween or a Urban Legend.
All SS entered must have a pic of your toon in it please, one entry per person.
All Entries will be judged by the CM and.....TOP 5 will receive a survivor pet!!!!!!
Contest will begin Sunday October 7th and end October 28th !! Good Luck to All!!