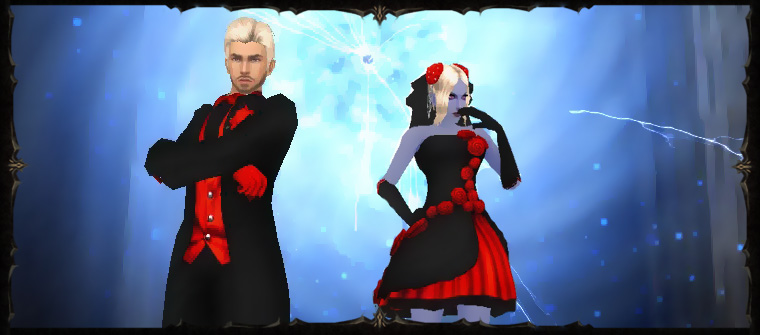 Description:
Hello dear Shaiyans, put down the weapons and let your heart speak!
You must have a lover in the game! No ? So it's time to find one to make a beautiful Valentine's Day card. Whether with a Human, a Vails, an NPC or a Mob, whatever, everything is allowed!
Rules:
On your card will appear:
One (or more) screen (s) with the chosen sweetheart
A sweet little word
Decoration (optional)
To create your map, you can use software such as Photoshop, Photofiltre or Paint.
You can use internet images to beautify your card.
Be original and creative.
Thank you to specify your account name (the one with which you participate that goes for itself) as well as that of the person of your choice, on which you wish to receive the reward.
Each player can only participate with one account (But nothing prevents your sweetheart to participate equally, by specifying his account name and your as a person of his choice to receive the reward).
Rewards:
The three best cards will be rewarded with the following prizes, for you and the person of your choice:
1st place :

The Crow costume (30 days)
2rd place : Wedding Costume (30 days)

3th place :

Wedding Costume (30 days)
Dates:
You have until 21.02.2018 at 20:00 to post your little masterpieces.
Good luck to all and have fun!