Rise and Shaiya!
Another day, another forum event!
Easter is bringing you joy, chocolate eggs, chocolate and… more eggs!


Our Easter over here at Gamigo could not be different…
So CM Erinnyes from Defiance 2050 was kind enough to get us this big jar full of chocolate eggs!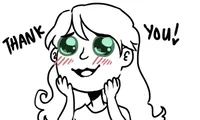 Well, back to us: can you girls and boys help us count how many eggs will be devoured by the team?


Your mission: estimate how many chocolate eggs this jar contains!

Get the exact amount right and you will win our newest pet: Easter Bunny! A permanent one.
Rules, rules, rules:
Leave your comment stating your estimation; a number.
Along with your estimation, leave your character name. (correct spelling please! haha)
You can only participate once.
Numbers shall not be repeated; if 14 is your lucky number but it's already taken: choose another one. ¯\_(ツ)_/¯
Our event will end on the 23rd of April!
Prizes, prizes, prizes:
Participation Prize: 7day Package + 5 Mysterious Easter Basket

Good Guess Prize: Easter Bunny (30d)

If you get the frame estimation correct. Let's say the correct amount is x, so those who estimate a number between x - 5 and x + 5 will get the prizes.
Example: correct number is 1000. If you guessed between 995 and 1005 you get the prizes!

And if you take an Accurate Guess...
Well, if you show to be that good at guessing we can't help it but giving you a permanent Easter Bunny pet!

One more thing: Prizes are cumulative!
Be fast and take a guess before someone else types that lucky number before you!

Alea jacta est!
Your Shaiya Team